W3 Shopping Cart
Frequently Asked Questions
How many different products can I sell online with W3 Shopping Cart?
Unlimited, if you choose the Unlimited license, or 50 if you choose the 50-product license.


Do I have to host my website with you to use W3 Shopping Cart?
No. W3 Shopping Cart works on any web site, anywhere. You only need to be able to copy a bit of HTML into your website. You or your web person can do this quickly and easily. However, for a limited time, we're offering FREE web hosting for your website that uses W3 Shopping Cart.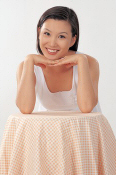 Do I need a SSL certificate to use W3 Shopping Cart?
No. W3 Shopping Cart provides the 256-bit encrypted secure server certificate, so you don't need to worry about security. W3 Shopping Cart's online SSL security certificate is provided by TrustWave.


I don't know how to take credit cards online, can W3 Shopping Cart do that for me?
Certainly! All you have to do is sign up for a merchant account with a company that offers any of these merchant gateways:

» Authorize.Net
» PayPal
» PayPal Website Payments Pro
» PayPal Payflow Pro
» Linkpoint
» Your Pay

Plug in your merchant gateway information to begin selling online. The money ends up in your existing bank account.


Do I have to take credit cards online in order to use W3 Shopping Cart?
No. W3 Shopping Cart allows you to offer a complete online shopping cart experience for your shoppers without taking credit cards online. Here are a few options available to you.
» W3 Shopping Cart orders can be emailed to you. Contact your buyer to arrange payment.
» Use PayPal to take payments. Signup for PayPal, enter your PayPal email address into W3 Shopping Cart, and you're done! PayPal signup is free; they charge a small fee per transaction.


How do I know how much to charge for shipping?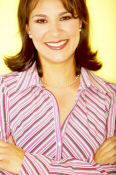 W3 Shopping Cart offers several ways to charge shipping. See them here. You may also offer free shipping, or free shipping for purchases exceeding a certain amount.


Do I need to pay sales tax when I sell online?
This depends on your state and country laws. In the U.S., you can find out by calling your state IRS, or visiting your local government offices online. Usually, if your state requires you to pay sales tax for normal in-store sales, it will also be required for online sales if the person you are shipping-to is also located in the same state as your online business. Your local IRS office will let you know what state, city and county sales taxes are required online.


Is W3 Shopping Cart customizable, so it looks like my web site when someone is ordering?
Yes, to a certain extent. You can add your logo and use your primary web site color. W3 Shopping Cart has a nice, clean look. See these sites that use W3 Shopping Cart.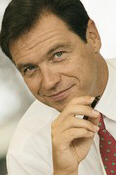 Can I get a report of all my online sales?
Yes. You can log in securely any time and view your online Sales Reports. Use the flexiable reporting tools to search and sort your orders and product sales as needed.


What if I need help?
We are here for you! Simply contact us and ask your questions. We normally reply within 24 hours, Monday - Thursday, 8AM - 5PM Mountain Time.


Are there any setup fees?
No. You pay the first month of your W3 Shopping Cart service, and your cart is automatically setup for you. Your credit card will be charged monthly as long as you are using W3 Shopping Cart. You may quit any time by sending notice to us 30 days prior to your next billing. Our guarantee: If you are not happy with W3 Shopping Cart in your first 30 days, we'll give your money back.